Anurag is a Hindi word that means "eternal love". For almost 20 years, Anurag Society has demonstrated this love by meeting the educational, vocational, nutritional, economic, medical and spiritual needs of the women and children of Lado Sarai, one the most impoverished neighborhoods in Delhi, India.
Started in 1990 to help just a small group of children, Anurag now reaches to more than 1000 children and women. Anurag is run entirely by Indian nationals - mostly women - committed to the betterment of the women and children in this neighborhood.
Lado Sarai (pronounced Lah-doh Suh-rai) began as a farming community and many families have lived there for generations. However, as New Delhi started growing, so did Lado Sarai. Farming is now largely abandoned and landowners have constructed living quarters to rent to the thousands of people (mostly day laborers) moving into Delhi. Many of these apartments consist of one room, with no bath or running water. Entire families share these small cramped spaces. Often both parents work and leave their children in the care of other family members or neighbors.
Anurag is known as "the center" in Lado Sarai. Hundreds of families look to Anurag for support and help for their children.
Email us at info@anuragsociety.org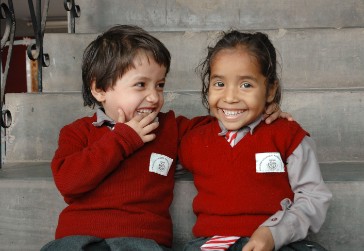 Anurag Society

PO Box 47114

Plymouth, MN 55447